Process
Charging with Inverted pantograph. Charging takes place whlie passengers boarding a Minibus.
Charging time 12 min. (SOC 20% to 80%)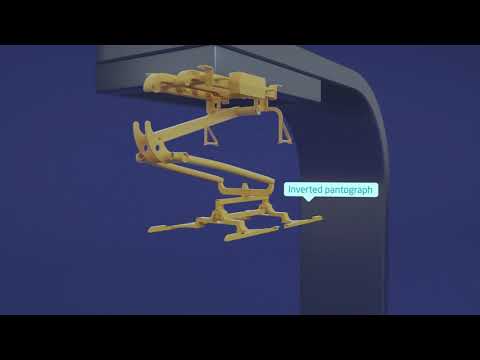 SIA "eMobility" 2017.gada 15. novembrī ir noslēguši līgumu Nr.SKV-L-2017/564 ar Latvijas Investīciju un attīstības aģentūru par atbalsta saņemšanu pasākuma "Starptautiskās konkurētspējas veicināšana" ietvaros, ko līdzfinansē Eiropas Reģionālās attīstības fonds.
SIA "eMobility" noslēgts līgums ar LIAA par inkubācijas atbalsta saņemšanu ERAF projekta Nr. 3.1.1.6/16/I/001 "Reģionālie biznesa inkubatori un radošo industriju inkubators" ietvaros.